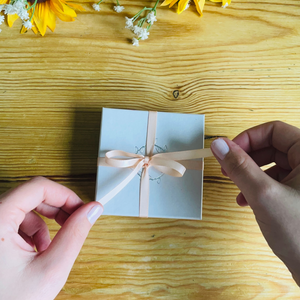 Not sure which pendant to buy? Unsure of what to get a friend for their birthday? Or do you just fancy a little treat?
LUCKY DIP is the answer! Everybody loves a suprise!
For only £29 you will receive a randomly picked pendant on an 18" chain.
Each pendant comes in a branded ivory pearlescent box with silver care card.

The pendants will be chosen at random and you could receive one worth up to £50!
If you have previously bought a pendant or buy two boxes, I will not send you the same design unless requested!
6 designs available including two new, never seen before pendants will also be included!